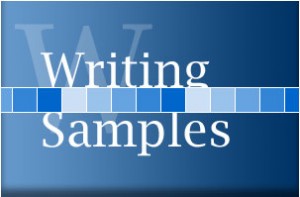 Subject: Example Marketing Strategies
Author: Elizabeth Gordon
Strengths
With so many PDA's being released, it's hard to keep up with which company has the latest or best thing.  On the other hand, it is also hard for a company to maintain the competitive edge in such a cutthroat market.  Palm has managed to maintain its status in the mobile industry by creating a solid brand image and reputation.  Through this, Palm has created a very strong reputation among consumers.  Since consumers rely on product and company reviews, this has certainly helped keep Palm on the forefront of the mobile industry through creating brand loyalty.
Another one of Palm's strengths is that it has software and hardware that is integrated which makes their products much more user-friendly.  With this advantage, Palm was able to attract some customers and entice them to switch to the Palm brand.  Specifically, consumers who may be a bit older or those who are not the trend-setters, but want a user-friendly PDA.
Weaknesses
One of Palm's main disadvantages is that it is unable to differentiate itself from its competitors.  While it has a good reputation, it doesn't have clear cut distinctions between itself and its main competitors.  Palm is also considered to have low expertise in some areas of functionality.
Opportunities
Because the handheld industry is constantly evolving, consumers are forced to keep guessing as to what they want.  They are also locked in with a certain carrier, usually on two year contracts.  This gives manufacturers the ability to experiment with new products and analyze consumer response.  This way, manufacturers are constantly evolving their product line.  New apps, easier navigation and smaller devices are just some of the things that are constantly changing on PDA's.
The customer base on PDA's is incredibly diverse and segmented which creates its own challenges, but it also creates opportunities.  Manufacturers are able to study each consumer niche and hone in on its particular needs and desires.  This allows Palm to create product differentiation, creating a specific PDA that caters to specific market niches. 
Posted

by