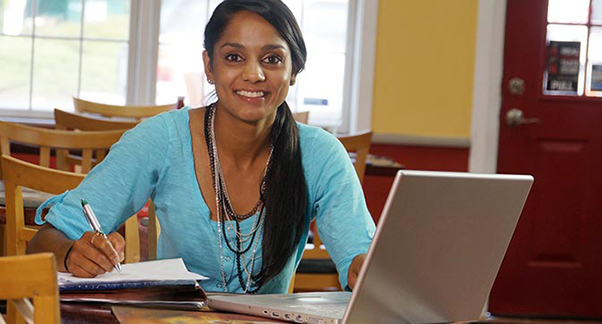 Many schools offer education options delivered right to students' homes through their computers. High school students can take an algebra course online and business professionals can earn advanced degrees without ever stepping onto a university campus. However, deciding whether to take that first step into the virtual classroom can be difficult. What are online classes like? How do instructors lecture, give assignments, and take grades? How are assignments handed in? What about tests? Find a level tuition centre near me for more education.
Basic Elements of Online Courses
There are some basic elements that nearly every online course has, but beyond those basics there is a wide variety of online education methods like the ones being implemented in an Online Elementary School. Some courses are heavily structured with an assigned instructor helping the students every step of the way. Other courses have very little structure, leaving it up to the student to stay self-motivated and resourceful. The online education experience might differ dramatically from school to school and even from course to course.
In any online education environment students need to have at least a basic understanding of how to use a computer to succeed. Being comfortable with the mouse, keyboard, file directories, video and audio programs, and various data storage devices is essential. Online education is heavily text based, so some typing ability is recommended. It's not necessary to be fast, but better typing skills will lead to a smoother course experience. Writing also tends to be a significant part of most courses. It's important to communicate clearly and professionally through e-mails, discussion board forums, and chat programs. Having access to the Internet and knowing how to navigate it using web browsers is also a must. But this is where the similarities among online education offerings stop.
Moderately Supervised Online Education Categories
An example of the moderately supervised category of online education is Florida Virtual School, which is targeted at high school kids. Students are given a schedule and are expected to progress using the outlined pace. A certain number of lessons or units should be completed weekly, but some leeway is allowed for writing assignments. Every student is assigned a certified teacher who communicates regularly, but not daily, with him or her. E-mail and phone calls are the main ways the student can contact the teacher when needed. However, a unique element of FVS is that students aren't grouped together into a class. They work individually and so there is little or no peer interaction.
FVS courses are almost entirely self-contained. For instance, students can take algebra without ever opening a textbook. The course is composed of units addressing what would typically be found in book chapters. Students read explanations of concepts right on the computer screen and then view animated examples and videos.
A wide variety of practice problems require students to either work out calculations on paper and then input just the answers online, or actually type in all of their writing work into designated areas. Occasionally, an assignment must be done on paper, scanned in, and e-mailed to the teacher. Students can also use tools like graphing programs provided in the course. There is never any need to refer to outside resources unless the student wants to do so himself.
Mandatory end-of-unit phone calls serve as one type of assessment when the teacher quizzes the student about key lesson concepts. Most other assessments are multiple-choice and fill-in-the-blank tests taken online.
Heavily Supervised Categories
An example of the heavily supervised category is Minnesota State University's online offerings. MSU's Internet courses tend to be more like traditional education in that students are in a virtual class with other students and an instructor who all stay together on a set pace. It has specific start and end dates along with weekly assignments.
Students regularly communicate with one another and the instructor using provided message board forums and e-mail. Depending on the course, there may also be required group work for certain assignments. Some courses rely heavily on class message board discussions, while others use textbook reading assignments and live or recorded video lectures. Of course, instructors each have their own teaching methods online just like they would in a physical classroom. The basic platform and tools are consistent in all of MSU's online classes, but how they are used can vary from course to course.
Nearly everything needed for these courses is provided on the Internet with the exception of textbooks. Typically, students don't need to be all online at the same time as long as they check in regularly and turn in writing assignments or homework by the deadlines. Every now and then, though, there are some specific requirements to attend face-to-face meetings, proctored exams, online chat sessions, or video conferences.
MSU has a mock course set up on the university website for anyone who is interested in experiencing an online class. Other universities – such as the University of Wisconsin, the University of Massachusetts, and Regis University – have similar free demonstrations accessible on their websites. These allow visitors to use a discussion board, take a practice quiz, and navigate through a mock syllabus.
An example of the low supervision category of online education is Western Governor's University. Whereas many traditional universities have their physical campuses while also offering virtual courses, some universities don't have a main student campus at all. WGU and the University of Phoenix are two examples of schools that have entire degree programs that can be completed online. Some of these schools do offer physical learning facilities in various locations, but the main focus is online.
In complete contrast to the other education options discussed so far, fully accredited WGU has comparatively little structure in its courses. Students start a class with a detailed yet optional course of study and several assignments and tests that need to be passed for course credit.
Recommended Learning Resources List
A list of recommended learning resources is also provided. Some of them can be obtained directly from WGU while others are found at partner organizations' websites. For instance, science students can enroll in the American Museum of Natural History's Seminars on Science. WGU pays the seminar fee. The school also provides online access to Thinkwell's video lecture courses, which cover subjects such as chemistry, algebra, and biology. Some WGU courses also come with learning materials that are shipped to the student's house, such as a biochemistry lab packet containing materials needed to conduct experiments associated with required assignments.
The WGU student is free to learn the course material in any way he or she chooses. There are ample resources available, but it is up to the student to decide which to actually use. The entire focus is on passing all assignments and proctored exams, thus demonstrating competence in the course subject. If an assignment fails, the student must revise it and resubmit it as many times as it takes to finally pass. Many assignments are essays, but there can also be tasks like taping a presentation and submitting a video of it or completing lab reports in science courses.
There are no instructors at WGU. Instead, there are mentors. Each student has a mentor who tracks the student's overall program progress and helps resolve any general issues. The mentor and student talk on the phone a couple times a month and can correspond through e-mail if needed. In each individual course there is a course mentor who is available to assist students when needed. But it is possible for a student to complete several courses without ever contacting a course mentor.
As illustrated here, online education takes many forms. It's important for the student to first investigate how a prospective course is managed before diving in. Many schools offer introductory courses that are set up specifically to prepare students for online learning and even tests students in that environment to ensure they are ready for the real thing.
Low supervision courses, like those offered at WGU, might be the best option for students who are highly self-motivated, but have unpredictable schedules that would make completing a structured course difficult. On the other hand, closely supervised courses, like those found at MSU, might be best for students who prefer a firm class schedule and regular interaction with other students.
Posted

by