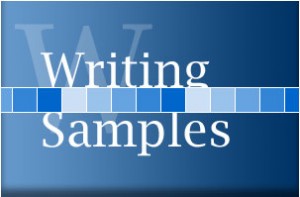 Author: Jordan Hudson
Subject: The Aftermath of Hurricane Katrina – How Poverty Rates Affected Crime Rates in New Orleans in 2005
Hurricane Katrina was one of the worst natural disasters to affect the United States. A perfect storm of problems converged on New Orleans, which saw it's familiar city turn into a relative war zone, with crime rates soaring and ordinary citizens fearing for their safety, both from the disaster of the hurricane as well as the crime running rampant after the rain stopped. Since crime rates are always higher in poorer, poverty-stricken areas of a city, I believe that in the wake of Hurricane Katrina, the parishes with poverty rates greater than 10% experienced an increased rate of burglary.
There was an enormous crime increase in New Orleans post-Katrina, particularly in burglary and robbery and looting. This is probably due to several factors, most notably that there was an increased opportunity to do so. Statistics compiled from this era are not reliable and range greatly in accuracy and consistency, but it is undeniable that looting and burglary rates soared immediately following Katrina. As New Orleans was facing the devastating aftermath of Hurricane Katrina, the world watched, seeing only what the media chose to portray. Therefore, there was a disconnect between what was actually going on and what people perceived was going on. From this disconnect arose the idea that everyone in the city was simply taking the opportunity to steal the things they wanted, since there was a pervasive sense of lawlessness. Several reports however categorized these portrayals under the umbrella term of the looting myth. The looting myth suggests that people will begin looting and stealing simply because an opportunity presents itself, especially during a disaster or chaos. Quarantelli (1970) refers to the looting myth as "anti-social" and even rare right after disaster strikes. While looting does happen, the criminals are usually people from outside the community who see an opportunity and act on it. It is also common that individuals are committing the crimes, rather than groups or gangs (Quarantelli 1970, 175.) The looting myth has gained popularity and become common knowledge mostly due to media coverage. The media usually portrays the disaster victims as panicked, desperate and willing to break the law for survival. The media uses specific diction to convey the prevalence of looting. For example, if there isn't any looting going on at the moment, the reporter may comment on how unusual it is or predict that it will start at any moment. Media reports have even been studied and analyzed to show how the reporting increases panic about looting and portrays a negative image that may or not be accurate. For instance, one study analyzed crime rates after Hurricane Alicia hit Texas and then compared them to the media reports going on at the same time (Friedman & Wenger, 1986.) Even over twenty years ago, the media was still focusing on looting. In fact, the study found that the media reports did not coincide with the police reports. The police reports actually recorded that there were over 10,000 robberies and over 40,000 burglaries in Houston in the year 1983, which equals an average of over 150 burglaries per day (Friedman & Wenger, 1986, p. 41) While there was looting after Hurricane Alicia, reporters failed to acknowledge the average crime rate in the city which significantly changes the perspective of looting in this instance. The public was put on high alert for something that happened regularly every day.
As a result of this catastrophe this subject has become a very popular.  Many students are writing about this now and it is being assigned in numerous writing classes.  We have already had to write this for students and we can write it for you.
References
Bailey, K. "An Evaluation of the Impact of Hurricane Katrina on Crime in New Orleans, Louisiana" (2009). Applied Research Projects, Texas State University-San
Marcos.
David Brunsma, "The Sociology of Katrina." 2007. Print.
E. L. Quarantelli and Russell R. Dynes, "Property Norms and Looting: Their Patterns in Community Crises" Phylon 31 (1970): 168-182.
Freidman, B. & Linn, J. (1986) Response in Two Communities: The Effects of Limited and Extensive Planning on Response.
(n.d.) "American Community Survey." Census Bureau Home Page. Web. 12 Dec. 2010.
Quarantelli E. (1970) "Emergent Accommodation Groups: Beyond Current Collective Behavior Topologies" Human Nature and Collective Behavior: Papers in Honor of Herbert Blumer. NJ: Prentice-Hall, 111-123.
Russell D. (1975) "The Comparative Study of Disaster: A Social Organizational Approach" Mass Emergencies: 21-31.
Shapiro, I. "Essential Facts About The Victims of Hurricane Katrina: Center on Budget and Policy Priorities." Center on Budget and Policy Priorities. 19 Sept. 2005. Web. 12 Dec. 2010.
Waxman, J. (1973) "Local Broadcast Gatekeeping During Natural Disasters" Journalism Quarterly 50: 751-758.
Posted

by